Photo Restoration and Retouching
Over time treasured family photos can become damaged, discoloured and faded. We care about your family memories and will work hard to restore and preserve them. Professional old photo restoration presents your photographs with a new life for you to enjoy for years to come! Lea Photography & Design provides photo restoration and coloring services. Our photo restoration service is perfect to return professional quality to your picture.
Old photo restoration in photoshop allows us to restore and clean everything that prevents the photograph from looking polished, fresh, and sharp. Digital restoring and old photo retouching makes it possible to remove stains, scratches, unlikely grain, and fading.
Realistic photo coloring (colorization) of black and white images is another way of photo renewal and memory refreshing. If you want to plunge into the days gone by, you can choose delicate digital photo coloring.
Please contact us and we will discuss what you are looking to have help with and how we may help you.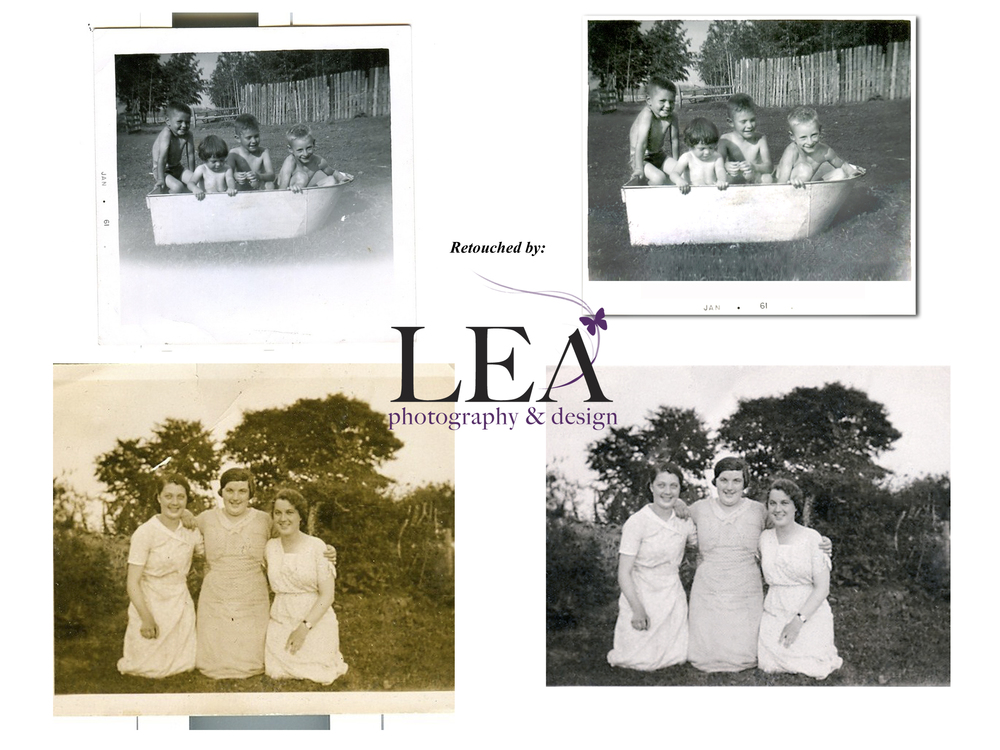 Minor stains, dust, scratches, cracks, creases, and tear cleaning. Restore slight photo fading or discoloration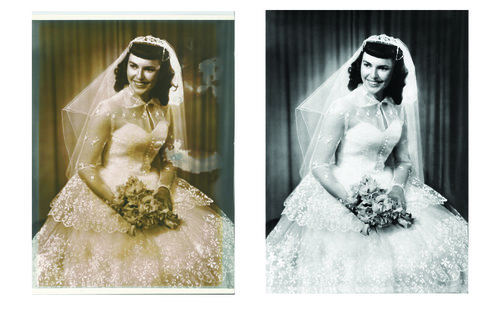 Moderate dirt and damages cleaning, repair small missing parts, moderate color correction.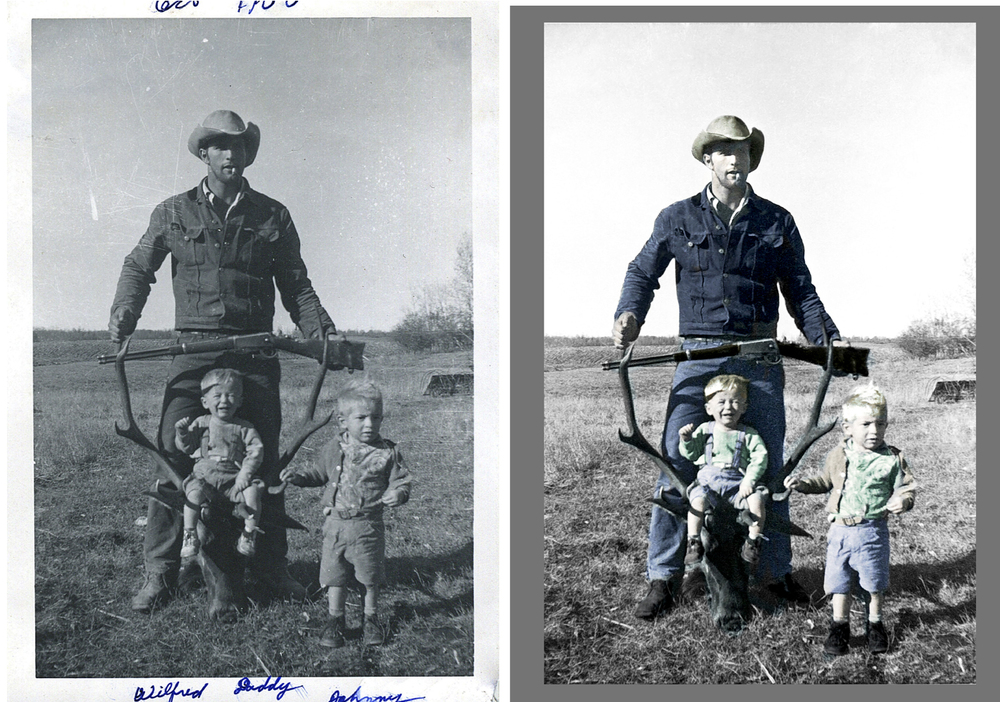 Price depends on number of people, detailing, and background complexity.
Contact us so we can discuss your photograph and what needs to be done.
Once we receive your photo and all the improvements are done and all edited photos are approved, we will require payment. Downloadable photos without watermarks will then be made available.

We never charge your funds until your are 100% satisfied with our work.
We work only with scans of old photos. The quality of home scanners is enough for digital restoring. Follow these tips for high-quality scans:
-clean the photograph surface before scanning
-scan in RGB color even if it is black and white
-use 300 dpi or 600 dpi resolution setting
-TIFF file format is preferred
*If you do not have access to a scanner we do and we would be happy to receive your images via post.
LIMITATIONS

Lea Photography & Design always attentively considers the possibility to restore photos satisfactorily. We will let you know beforehand if the photo restoring cannot grant perfect quality, and you have to understand and accept or reject these limitations of the old photo restoration service before we start the order.